Halloween with Goodwill - Scary Fun Savings!
Whether it's crafting awesome DIY home decor or finding those one-of-a-kind accessories to make your costume the best this Halloween, Goodwill stores have all the elements to make your Halloween unique this year! Also, don't forget to tag us with your amazing costumes on Instagram and Facebook.
Enter Our Halloween Goodwill Gift Card Giveaway!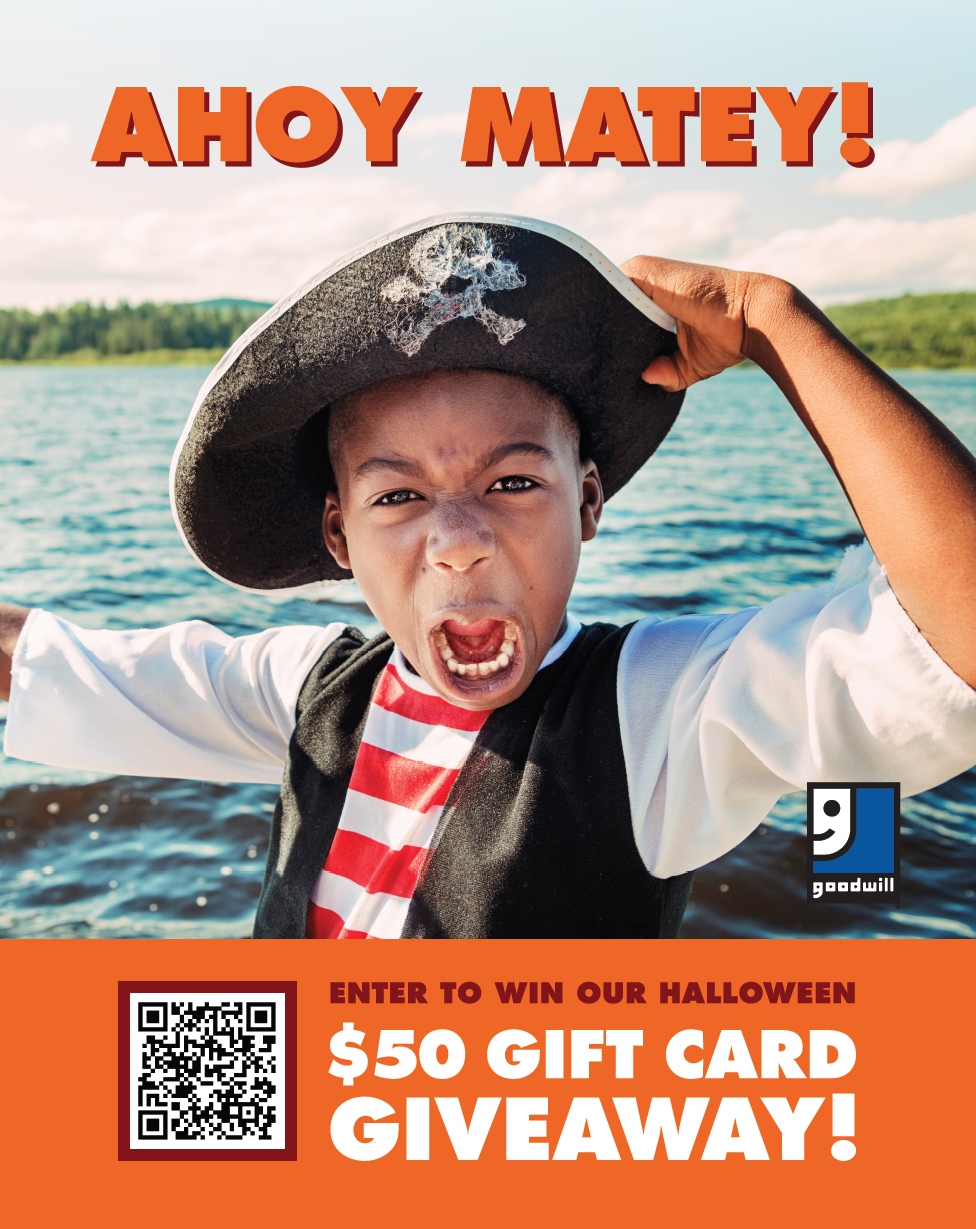 Don't miss out on our Halloween Gift Card Giveaway! Enter to win by using the QR Code on the display signs in the store or by visiting: https://www.surveymonkey.com/r/HTH5YYX. Good luck! See all the rules here.
Costume Ideas

Check out our lookbook that shows you easy DIY costume-making ideas from items you can find at your local Goodwill!