Goodwill Welcomes New President & CEO: Rocco Tricarico
FOR IMMEDIATE RELEASE
Goodwill of Western & Northern Connecticut Welcomes Rocco Tricarico as President & CEO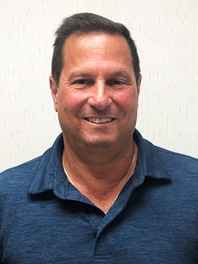 Bridgeport, Conn. (December 13, 2021) – Goodwill of Western and Northern Connecticut (GWNC) today announced the appointment of Rocco Tricarico as President & CEO. Mr. Tricarico assumes the position from Jeff Wieser, who has held the position of President & CEO for the past 22-months.
"We are excited to welcome Mr. Tricarico to Goodwill of Western and Northern Connecticut. His extensive experience in human services is a tremendous asset for our organization and we look forward to working alongside him," Tom Catropa, Board Chair, Goodwill of Western and Northern Connecticut, said. "I would also like to thank Mr. Wieser for his recent leadership of the organization, particularly during the pandemic, and wish him the best in his next chapter."
Prior to joining GWNC, Mr. Tricarico served 17-years as Executive Director of Human Services Agency of New Britain, Inc. (HRA). During his tenure, HRA doubled the size of its budget and offered over 30 programs that served low- and moderate-income residents in New Britain, Meriden, New Haven and Bristol. He has worked as a legal services attorney in both New York and Florida, and served on the Board of Finance for the Town of East Lyme, as a Board Member of the United Way of Southeastern Connecticut and as treasurer for the Connecticut Association for Community Action.
"Goodwill has an outstanding track record for pairing individuals who are unemployed or underemployed with job training and career services," Tricarico said. "We will remain mission-focused and continue to tell the story of how Goodwill impacts the lives of people in our communities. The support that we receive through donations and purchases at our stores is essential to the success of our mission, and I look forward to working with all of our Team Members who have made Goodwill of Western and Northern Connecticut the quality organization that it is."
Mr. Tricarico is a longtime resident of East Lyme and will be based at GWNC's headquarters in Bridgeport.

To learn more, visit: www.gwct.org.

ABOUT GOODWILL OF WESTERN AND NORTHERN CONNECTICUT

Goodwill is a non-profit organization that helps individuals, businesses, and communities come together to support people with disabilities, economic disadvantages, and other barriers to employment. Last year, Goodwill of Western and Northern Connecticut (GWNC) helped 2,766 Connecticut residents find work. And, in 2018, one out of every 275 hires in the US were the result of services provided by Goodwill. Donations of goods and revenue generated from store sales power this mission, with more than 90% reinvested into the programs and services strengthening Connecticut families. GWNC is headquartered in Bridgeport, Conn., and has store, donation, and career center locations around the state. To learn more, visit: www.gwct.org