Goodwill Delivers 650+ Scrubs to Hartford HealthCare
FOR IMMEDIATE RELEASE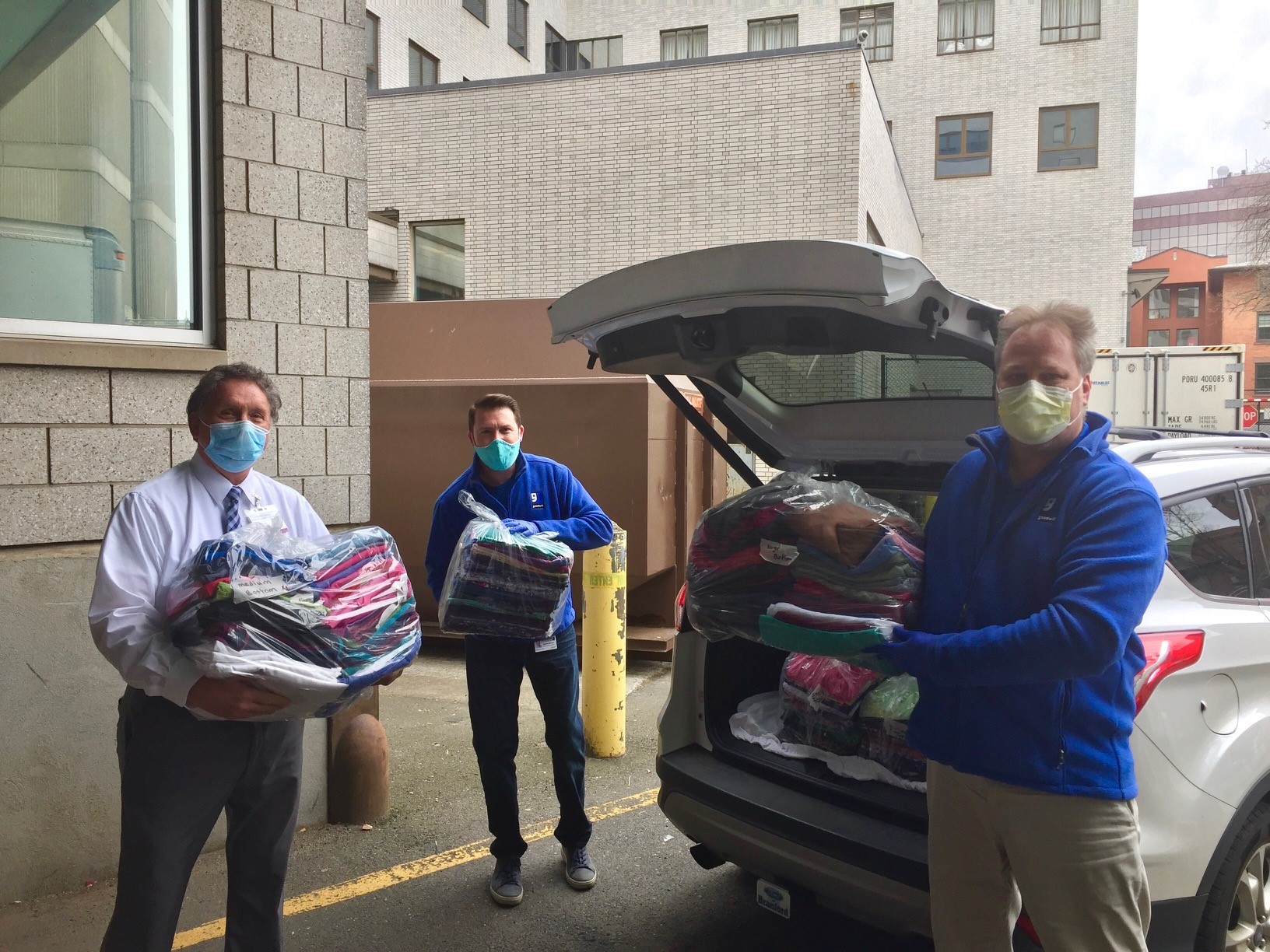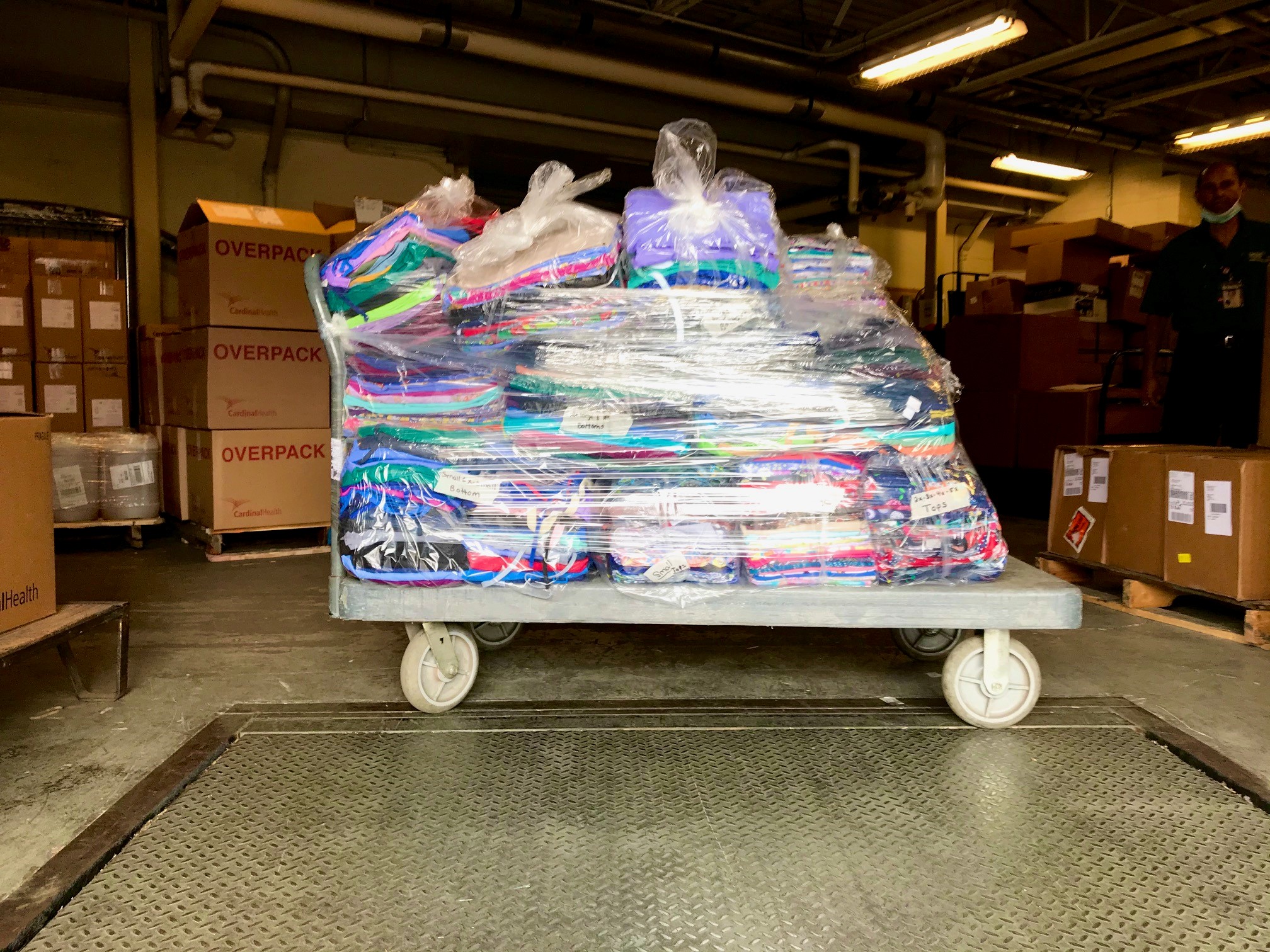 Goodwill of Western and Northern Connecticut Partners with Soapy Suds Laundromat to Donate More Than 650 Scrubs to Hartford HealthCare
Bridgeport and Hartford, Conn. (April 21, 2020) – To help support essential healthcare workers during the COVID-19 outbreak, Goodwill of Western and Northern Connecticut (GWNC) partnered with Soapy Suds Laundromat in Hartford to deliver more than 650 freshly cleaned scrubs (tops and bottoms) to Harford HealthCare. Scrubs were collected from GWNC's 22 retail locations, which are closed during the pandemic.
"This environment requires an all hands on deck mentality. As we considered various ways we could support the community, especially outside of our mission services, we recognized scrubs could be sitting in closed retail stores where nobody could benefit from them," Jeff Wieser, Interim President of Goodwill of Western and Northern Connecticut, said. "We never anticipated we would find so many. We are thankful to Soapy Suds Laundromat for joining this effort by donating their services to clean all the garments before delivering them to the heroes battling the pandemic at Hartford HealthCare."
"Everyone in our community has been affected by Covid-19, and we are happy to support a local hospital that is doing so much to help and heal individuals infected with the Coronavirus," Greg Battiston, Owner of Soapy Suds and The Wash Tub Laundromat, said. "Thank you to Goodwill of Western and Northern Connecticut for inviting us to be part of this very special effort."
The scrubs were dropped off at Hartford HealthCare's Jefferson Street loading dock and will be made available to direct care staff in need of extra scrubs during this time. Donated goods were collected from items dropped off at GWNC locations before March 20, 2020 and collected by staff who were wearing protective equipment including masks and gloves.
"Hartford Hospital is grateful for this important gift from a great community partner," said Carla Burgess, Director of Philanthropy at Hartford Hospital. "The pandemic is challenging on so many fronts. The donation will help staff in direct patient care areas who are finding it necessary to replace scrubs more frequently."
ABOUT GOODWILL OF WESTERN AND NORTHERN CONNECTICUT
Goodwill is a non-profit organization that helps individuals, businesses, and communities come together to support people with disabilities, economic disadvantages, and other barriers to employment. Last year, Goodwill of Western and Northern Connecticut (GWNC) helped 2,766 Connecticut residents find work. And, in 2018, one out of every 275 hires in the US were the result of services provided by Goodwill. Donations of goods and revenue generated from store sales power this mission, with more than 90% reinvested into the programs and services strengthening Connecticut families. GWNC is headquartered in Bridgeport, Conn., and has store, donation, and career center locations around the state. To learn more, visit: www.gwct.org.