The Bag It Up for Goodwill Challenge
Your elementary school could win the ultimate prize! A private performance by Grammy-nominated multi-platinum recording artist GAVIN DEGRAW! With hits including "Not Over You", "I Don't Want To Be" and "Chariot." Grand prize also includes $1,000 and NORA's cupcakes for the entire student body.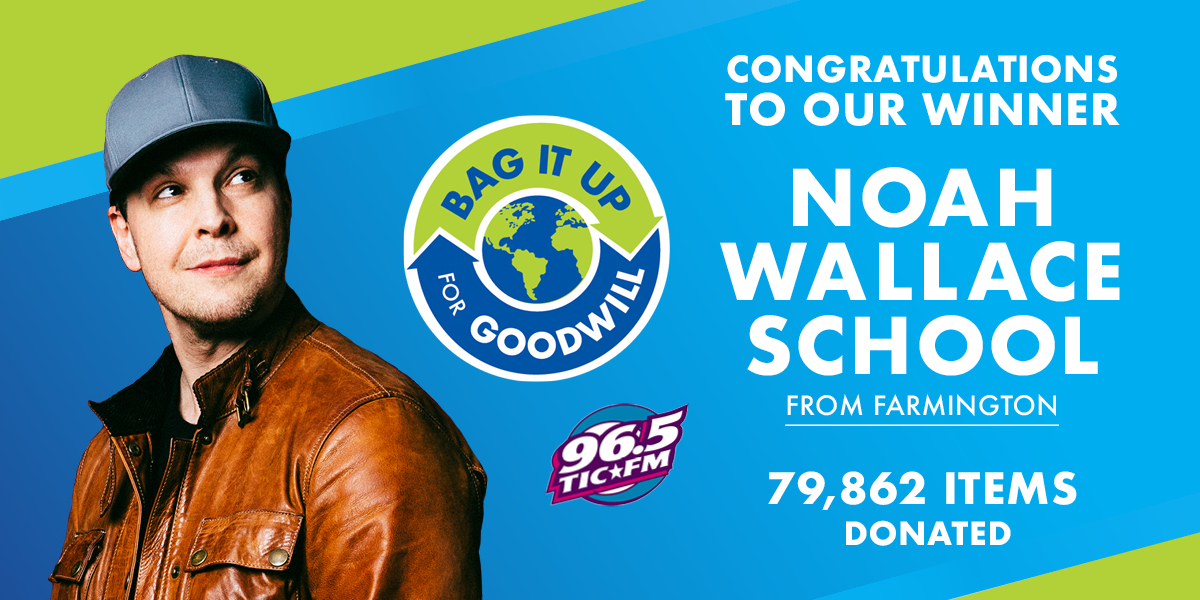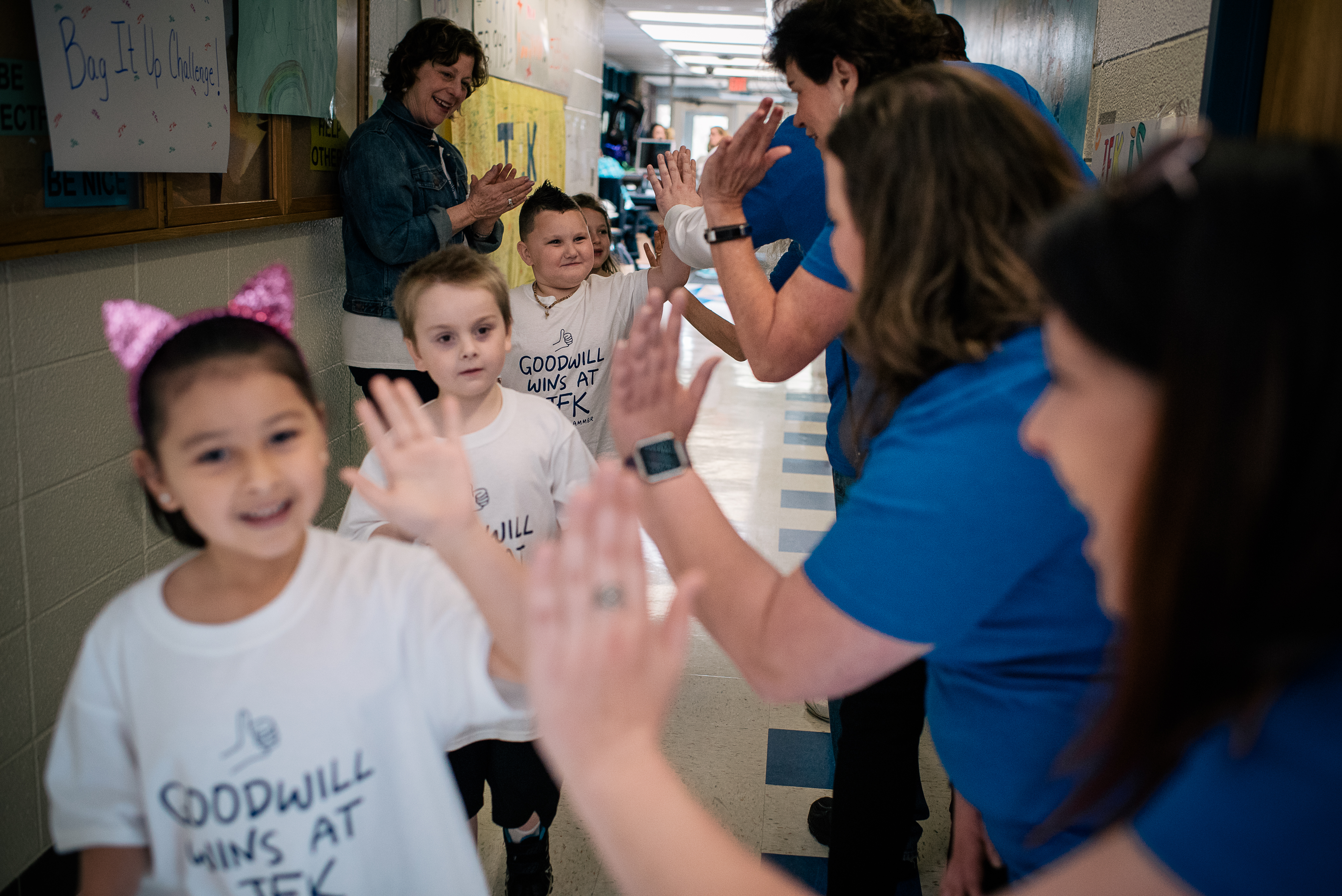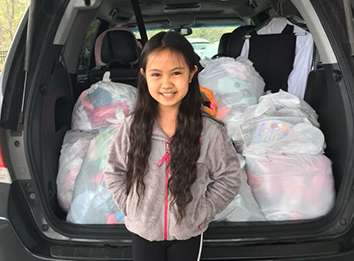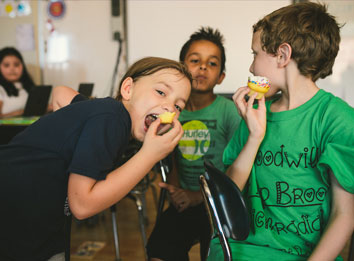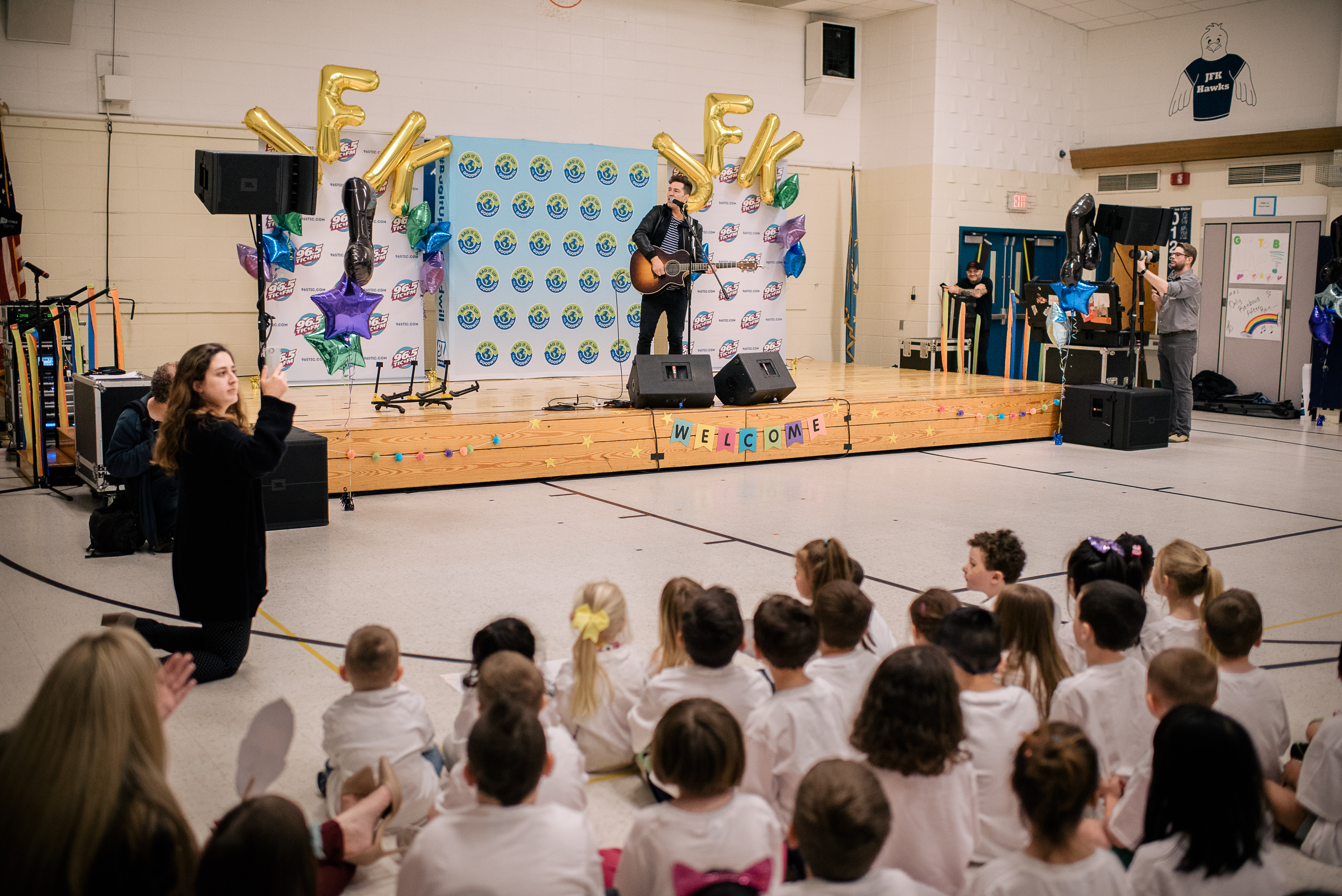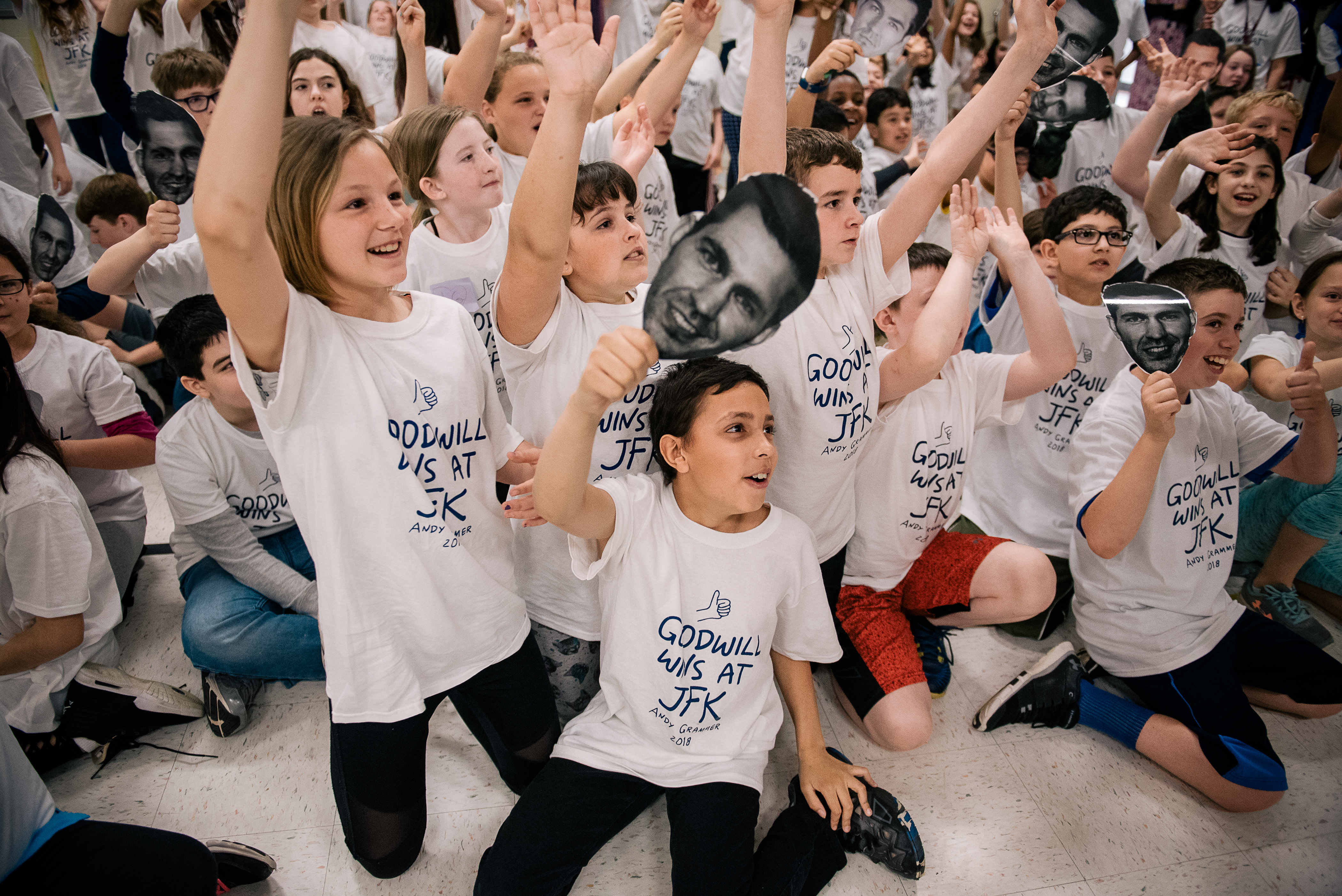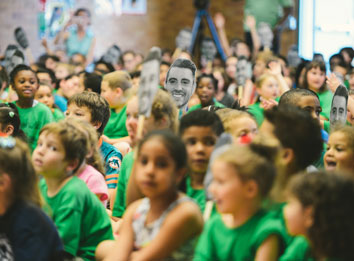 Start Donating on April 1st, 2019
to help your school win. All elementary schools in Goodwill's service territory are invited to participate. The school with the most items donated for the month wins the grand prize. Only donations made April 1, 2019 - April 30, 2019, count. See complete rules in FAQ's. Goodwill reserves the right to change or alter this program at any time.
Follow Us on Facebook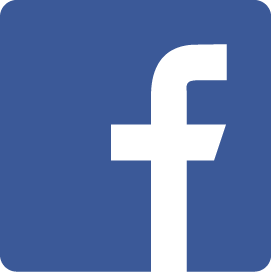 Click here to follow the official Bag It Up of Goodwill Facebook page to get the latest announcements, weekly school standings and more!
---
Getting involved is EASY!
1. Register your school. Be sure to check your schools eligibility by making sure it falls within Goodwill's service territory here.
2. Rally your school community. The more people involved, the better your school will do.
3. Find your nearest participating Goodwill location here.
4. Donate your items during the entire month of April.
5. Tell the Goodwill donation attendant you are donating for the contest and complete the donation slip with your school name.
Multi-platinum recording artist Andy Grammer performed for 2018 Bag It Up winner - JFK Elementary School in Milford, CT.
Tips from Prior Winning Schools
Get your school administration on board early. They can help drive messages to your school community. The more people involved, the better your school will do.
Communicate often. Send out letters to parents, put messages in your school newsletter, make morning announcements, and get the PTA involved.
Visit local tag and estate sales. Offer to take unsold items off their hands by donating them to Goodwill for the challenge.
Use your schools PTA and/or school Facebook page to keep parents up to date on your school standings. Last year's winning school donated 13,000 items in the last week alone when they saw they were trailing!
---
FAQs
What impact does the challenge have on our communities?
In 2018, over 5,000 people joined the challenge and donated during the month of April to support their local elementary schools. Approximately 208,000 thousand pounds of clothing and household items were donated and kept out of Connecticut landfills. That's enough to fill nearly nine school buses! Goodwill was able to turn these donations into enough revenue to help 1,592 people with their job search needs and of those successfully helped 552 attain competitive employment to support themselves and their families.
Can my school participate?
Your school must be an elementary school AND fall within Goodwill's service territory. View the list of towns we serve here.
How are my school's donations counted?
When you make a donation at a participating donation location, tell the attendant you are making it on behalf of your school. You will be provided a donation slip to write your school name, city and indicate how many ITEMS you are donating. Get a head start. Print the form here and fill it out prior to making your donation.
What is the prize?
The school with the most items donated will receive a private performance by a Grammy-nominated multi-platinum recording artist Gavin DeGraw, $1,000, and NoRA's cupcakes for the entire school. Second place receives $500 and third place receives $250.
Can we collect donations at my school?
Yes, you can. However, the items will need to be brought to a participating donation location, and a slip filled out for the donation to count. Goodwill cannot offer pickups of donations.
Where are your donation locations?
A complete list of Goodwill's donation locations can be found here.
What can we donate?
A complete list of items that can/cannot be accepted can be found here.
Do you have collateral we can use to promote the challenge to our school community?
Parent Letter Template: customize for your school to communicate to parents.
8.5x5.5 Flyer: post around school, include in a newsletter or use on social media.
Two-sided Informational Flyer: include in your school newsletter, emails or FaceBook page.
Donation Slip - print and send home with students.
School Instagram Image • School Facebook Image

What are the rules for the challenge?
The Bag It Up for Goodwill Donation Challenge runs from 4/1 – 4/30. The challenge is open to elementary schools only and schools must be located inside Goodwill of Western and Northern Connecticut (GWNCT) territory. Donations must be made at a participating GWNCT location. An event donation slip must be filled out and passed to the donation attendant at the time of donation. Donations without an accompanying slip cannot be counted in the challenge. Likewise, donation slips given after a donation cannot be counted. At the discretion of the attendant/manager, Goodwill reserves the right to verify and adjust numbers on the slip to ensure the most accurate counts. Throughout April, Goodwill will provide school standings, updates and winners exclusively on our Facebook event page. Winning schools will be announced on Wednesday, May 8th. If the winning school cannot accommodate the entirety of the grand prize, it relinquishes eligibility to accept and the next school in line will be offered the opportunity to accept. The private performance date will fall between May 20 - June 7, this is dictated by the artist and is non-negotiable, and the event must take place at the winning school. During the event, cupcakes will be provided by NoRA's Cupcake Company. Allergies cannot be accommodated for, and alternative treats are the sole responsibility of the school. Winning event will be filmed and photographed for promotional use. All approval/refusal for students and faculty to be captured on film or in photos is the sole responsibility of the school. The school must provide a separate area for students whose parents do not want their likeness captured in video or photographs. All monetary prizes are awarded in the form of AMEX gift cards. Gift cards will be mailed via FedEx and require signature by June 1 for second and third place prizes. Gift card for winning school will be delivered at the time of grand prize event. Materials for the challenge are available to download and use at www.bagitupforgoodwill.org. Goodwill reserves the right to change or alter this challenge.

Other questions? Contact our coordinator Jeremy at 203-581-5051 or email jmooser@gwct.org.

Goodwill is not responsible for any slips that are not received, are lost, or illegible. Management reserves the right to verify the number of items indicated by the donor on the submitted donation slip to ensure accurate counts for this challenge.